Publications
---
Book chapters


Hellwig-Bürgel T, Stiehl DP, Jelkmann W.
Hypoxia-Inducible Factor-1. More than a hypoxia-inducible transcription factor. In: Oxygen Sensing. Responses and Aaptation to Hypoxia.
Lahiri S, Semenza GL, Prabhakar NR. (Eds.)
Marcel Decker, Inc. New York - Basel. 2003:95-108.
Contributions in German


Kunze B, Hellwig-Bürgel T.
Ssaccharomyces cerevisiae ein molekularbiologisches Universalgenie?
BIOforum. 11/2001:835-36.
Hellwig-Bürgel T, La Ferla-Brühl K, Reimann C, Krajewski J, Jelkmann W.
Die Balance der Transkriptionsfaktoren: Entschlüsselung der molekularen Ursache der Anämie chronischer Entzündungen.
Focus MUL. 2002 Dec(4):216-20.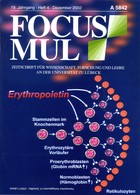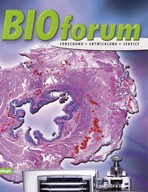 Dr. rer. nat. Thomas Hellwig-Bürgel
Bldg. 61, Room 115 (1st floor)
+49 (0) 451 3101 7330
thomas.hellwigbuergel(at)uni-luebeck.de